Samuel Danquah Arkhurst is a Chief Economics Officer and Director of Treasury and Debt Management Division. He has over 20 years' experience as an Economist in the Ministry of Finance.
As the Director of Debt Management he was a key figure in the current public debt management policies in the areas of reprofiling maturing domestic debt, introduction of the book building process for auction in Ghana, and the buy-back programme for loans from the international capital markets. Initiatives that won an international award for Africa.
Samuel has played major roles in different Divisions of the Ministry. He was involved in macroeconomic modelling and financial programming of the country for both the Ministry and ECOWAS.
He was the Ministry of Finance representative in the GIFMIS project for our first phase of public financial management reforms. On budgeting, he was the Head of Public Expenditure Monitoring Unit and helped develop the current cash flow planning and expenditure monitoring and analysis and also was once the Head of Tax Policy Unit. 

He has been invited to give lectures and presentations at various fora on the international scene and in Ghana.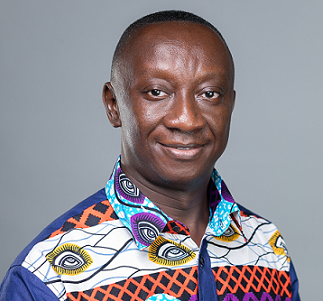 Samuel Arkhurst
Director, Treasury & Debt Management Division