Accra Thursday, 3rd November, 2022 - The Minister for Finance, Ken Ofori-Atta has said that the time had come for Ghanaians to advance reforms and unleash local production capabilities.
According to him, the country could no longer continue to import goods from other countries, and the Ministry would continue to work with relevant regulatory authorities to reverse the trend.
The Minister noted that, the challenges the nation was currently facing were daunting and that "the exigencies of the moment have forced us to turn this crisis into an opportunity to resolve our short-term challenges and the long-term structural problems that have inhibited our economic transformation".       
He made this known when he addressed members of the Association of Ghana Industries (AGI) at a high-level meeting in Accra.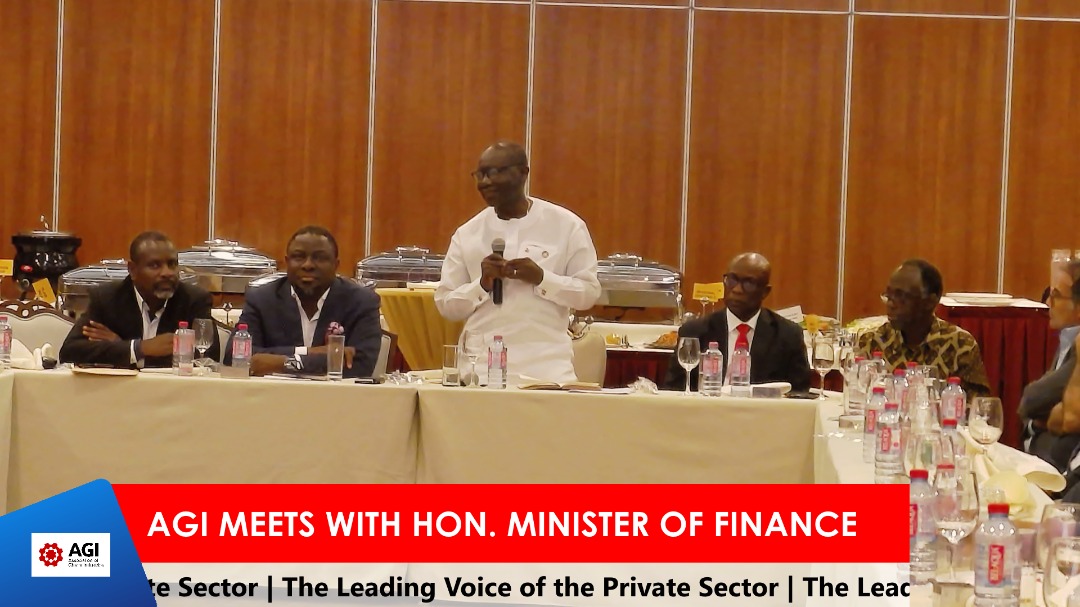 Mr. Ofori-Atta reiterated the President's call for reduction in over dependence on imported goods and enhance our self-reliance and added that "Clearly, the time has come for us to put in place the foundations that would allow our Industry to be the backbone of our resilience and structural transformation"
Giving statistics to buttress his claim for a shift from importation to local production, he disclosed that, between 2017 and 2020, Government spent as much as GHS 6.874 billion on the importation of rice, GHS 3.993 billion on fish, GHS 1.881 billion on Chicken (processed), GHS 487 million on meat, GHS 281 million on vegetables and an estimated GHS 184 million on Poultry.
He reaffirmed the government's commitment to assisting local industries in producing more import substitute products such as rice, poultry, vegetable oil, toothpicks, pasta, fruit juice, bottled water, ceramic tiles, and others.
On the cedi depreciation, the Minister underscored the need for all to support Government's drive for import substitution as that could lead to stabilization of the cedi and commended the AGI for the continues support of policies and initiatives that supported the local industries. END