Yvonne Quansah is the Director of Resource Mobilisation and Economic Relations, in charge of development cooperation and external financing from all the bilateral development partner countries.  
She is an economist with good understanding of contemporary macroeconomic and financial sector issues, with extensive knowledge and experience in aid and public debt management for over 20 years.
Yvonne has also acquired extensive knowledge and experience internationally and locally in negotiations and has participated in several major negotiations on behalf of the Government of Ghana. She has also presented and featured in a number of local and international studies, reviews and papers.
Yvonne joined the Ministry of Finance in 1990 with the then Debt Management Unit, reaching the position of Acting Director of the Debt Management Division. She has also headed the Financial Services Division of the Ministry.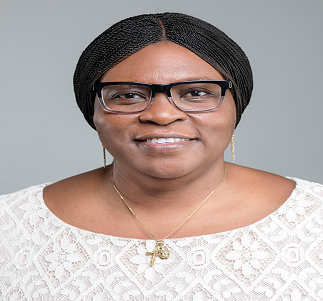 Yvonne Quansah
Director, Resource Mobilisation & Economic Relations