Mr. George Swanzy Winful is a Fellow of the Association of Chartered Certified Accountants (FCCA) and a member of the Institute of Chartered Accountants, Ghana (ICA Ghana). Mr. Winful holds Master's in Business Administration, Finance from the University of Leicester in the UK.  
Mr. Winful is currently on secondment at the Ministry of Finance leading in the Revenue Assurance and Compliance Enforcement (RACE) initiative as the Director of the Revenue Policy Division.  
He joined the Audit Service in June 1990 and rose through the ranks to the position of Deputy Auditor General. Until October 2020, he was the Deputy Auditor-General in charge of the Central Government Audit Department. 
Mr. Winful played an active role in several reforms in the Audit Service. These include the creation of the Performance Audit Department in the early 2000s under the EU Project as well as during the implementation of the Ghana Integrated Financial Management Information System (GIFMIS) between 2010 and 2014. 
In 2010, he chaired the Technical Committee which reviewed the draft Accounting Manuals for Ministries Departments and Agencies as well as Metropolitan, Municipal and District Assemblies.  
Mr. Winful has rich international exposure, having participated in several international conferences and workshops.  Between 2000 and 2003 he was a Regional Trainer and a member of the AFROSAI-E Technical Working Group in Performance Auditing.  
He also led a team to carry out the maiden audit of the International Maritime Organization (IMO) in November 2012. Currently, Mr. Winful is a Technical Working Group member for the United Nations Panel of External Auditors.  
Mr. George Swanzy Winful was born on the 10th of May 1967, he is a native of Dixcove.  He is married to Mrs. Dorinda Winful, and they are blessed with two children.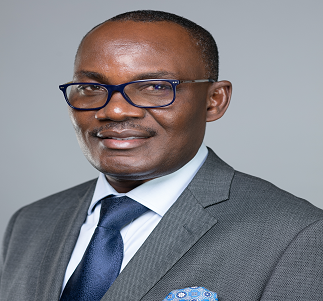 George Swanzy Winful
Director, Revenue Policy Division