Dr. Alhassan Iddrisu is a Macro/Development Economist with over 20 years of experience in economic policy & management, public finance management, empirical research, quantitative & statistical methods, development economics, and petroleum revenue management. He has written and published extensively in these areas.  
He is currently a Chief Economics Officer at the Ministry of Finance and the Director of the Economic Strategy & Research Division (ESRD) of the Ministry since 2013 with core responsibility of providing high quality research, macroeconomic analysis, and policy advice to inform and guide government's macro-fiscal policies. Dr. Iddrisu has also held other key management positions in the Ministry of Finance since 2008, including heading Economic Planning Division (EPD) and the Real Sector Division (RSD) of the Ministry.
Dr. Iddrisu is an effective team player, with admirable leadership qualities and a strong ability to work under pressure without compromising quality. He has served on several governing boards/councils and committees, where his vast experience and knowledge in Economics, Statistics, Quantitative Analysis, and leadership skills are brought to bear on national development.  His training at the Harvard Business School on Corporate Board Effectiveness has no doubt enhanced his leadership qualities.  
He has also consulted for a number of local and international organizations and provided lecturing and facilitation services in the area of economic policy/management, statistics and quantitative methods in reputable domestic and international institutions.
Dr. Iddrisu holds a PhD and a Masters in International Development Studies from the National Graduate Institute for Policy Studies (GRIPS), Tokyo; an MPhil in Economics from the University of Ghana;  and a BA in Economics and Statistics from the University of Ghana, Legon, Accra.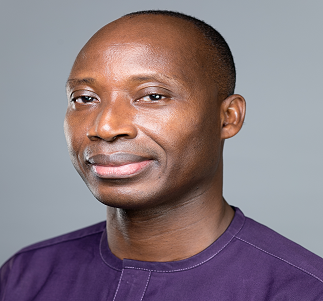 Alhassan Iddrisu
Director, Economic Strategy & Research Division