Accra, Friday 15th September 2023 - Minister for Finance, Ken Ofori-Atta has called on West African leaders to intensify efforts to keep their economies on a recovery path in order the realise the proposed single currency.

The Minister made the statement while welcoming delegates to the 50th Meeting of the Convergence Council of Ministers and Governors of the Central Banks of the Member States of the West African Monetary Zone.
''it has become imperative for Member States to continue to implement prudent fiscal, monetary and exchange rate policies and adopt policy measures aimed at enhancing domestic revenue mobilization and diversification of our economies'' he said.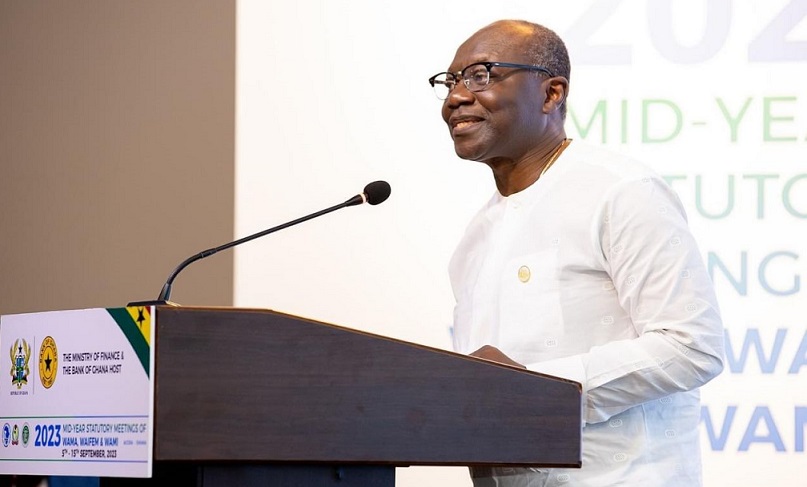 It would be recalled that, in June 2021, the Heads of State of the Economic Community of West African States (ECOWAS) adopted a roadmap for the launch of a common currency called Eco.
According to him, the journey towards a single currency programme, and more broadly, the economic integration agenda had been a long one and but was hopeful the meeting would intensify achievable commitments towards the single currency programme for 2027.
''Given the challenging macroeconomic environment facing ECOWAS the dream to a single currency may seem distant, perhaps even utopian, to some…, but we cannot relent'' Mr Ofori-Atta assured.
The Minister mentioned the Covid-19 pandemic, Russia-Ukraine War, terrorist threats, military coups, fragility, and other security threats as some of the factors that had contributed greatly to the macroeconomic imbalance of the sub-region.
These challenges, he opined, were not insurmountable as the date set for the single currency of 2027 drew nearer.  He underscored the need for continued commitment to regional integration and avoid overly short-term policies to the current challenges.
To this end, Mr. Ofori-Atta called for the application of medium to long term solutions that would deal with adverse economic situation and lay the foundations for sustainable and inclusive economic growth.
He revealed among other things the need to leverage on the gains made in trade integration and financial integration and chart a clearer path towards the ECO. END