Nairobi, 4th September 2023 - Ghana's Minister of State at the Ministry of Finance, Hon. Mohammed Amin Adam has emphasised the need for Africa's political environment to remain stable for policy consistency, as recent political unrest in some regions of the continent was damaging efforts to tackle climate change.
Speaking at the 2023 Africa Climate Summit in Nairobi on the topic; Creating a supportive policy environment to attract green Foreign Direct Investment, Mr. Anim noted that, policy consistency was essential element needed in the continent's pursuit of investment financing.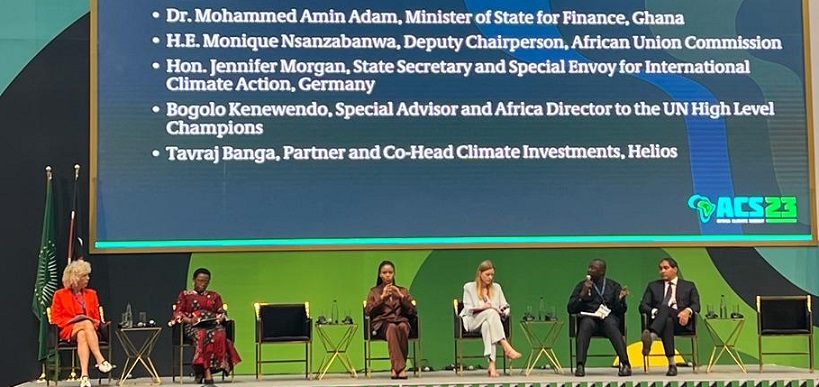 He disclosed that, the time was right for Africa to guard itself against acts that tend to undermine its regional stability and cooperation and forge ahead to tap its abundant opportunities for the general good of its citizens.
He disclosed that conflicts and political instability in one country can have negative spillover effects on neighbouring countries' regardless of how strong their structural reforms and policies were. This he indicated could significantly affect foreign investment flow in the region.
''Overall, conflict in Africa can have far-reaching and complex consequences for international investment and regional economic development. It is critical for governments, corporations, and other stakeholders to collaborate in order to address the core causes of conflict and create stability and security and prosperity'' he emphasised.
The 2023 Africa Climate Summit is organised under the theme 'Driving Green Growth and Climate Finance Solution for Africa and the World', a critical conjuncture for the continent to mobilise action in the lead-up to the UN Climate Change Conference COP28 in November this year.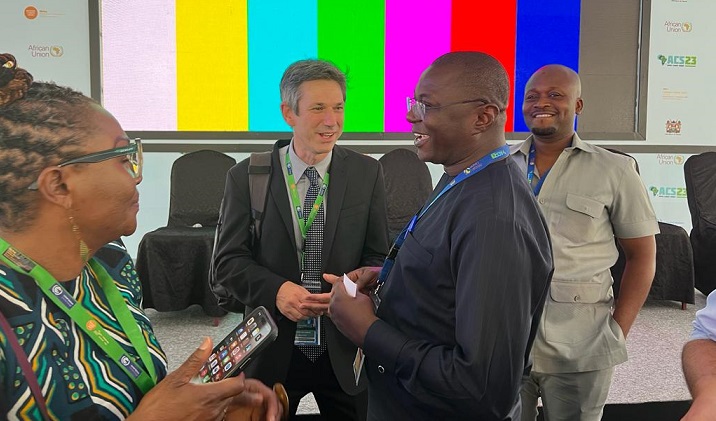 The event has been convened to address Africa's increasing exposure to climate change and its associated costs on the continent.
On scaling high impact climate finance for Africa and reducing cost of capital through blended finance as well as creating a supportive policy environment to attract green international investment, the Minister stated that high level ratio instruments such as green bonds had emerged as a promising tool to mobilise substantial financial resources for climate projects.
He, however, underscored the need for enhanced awareness and capacity building among African nations as some still lacked the expertise to structure and issue instruments effectively.
 ''Again, there is the need for standardized frameworks and certification processes that instil confidence in investors. Harmonizing these standards at a regional level could facilitate cross-border investment and boost investor confidence,'' he noted.
The Minister in a separate panel discussion on, "From commitment to action, creating fiscal space for climate action, agenda 2063 and the SDGs in Africa'' said, the goal was not to survive climate crisis but work together to achieve a desirable prosperity despite challenges.
He discussed several difficulties facing the V20, including accessing capital, underrepresentation of climate-vulnerable countries in global governance, and international trade mitigations.
Mr. Mohammed Anim disclosed that a comprehensive global funding mechanism was required if we were to realise the climate prosperity. To this end, he called for international financial reform agenda, where multilateral development banks especially, those operating on the continent would scale up their resources towards climate related  activities which would enable regional institutions  strategies work effectively.
''Another way to address the challenge of creating fiscal space for climate action is for the global system to move away from austerity measures while accounting for the impact of climate change in debt financing,'' he advised.
He stated that, regions facing higher vulnerability to climate change were more likely to suffer from severe indebtedness, so to address that, there was the need to refine analysis tools such as debt sustainability analysis and make available liquidity for such countries and consider climate contingency swap lines between central banks or other liquidity opportunities.
Another essential indicator the Minister raised, was securing global deals on carbon exchange to realize near-term investments. According to him, it was incumbent on the part of the advanced countries to work closely with vulnerable countries to di-carbonize the economy rather than rejecting products coming from Africa on the accusations of high carbon contents. END.