Accra, Monday, 9th August, 2021 - The Netherlands Ambassador to Ghana, His Excellency Ron Strikker has paid a farewell call on the Minister for Finance, Ken Ofori-Atta. At a brief meeting, the Minister thanked the Ambassador and the Dutch Government for their support to the development efforts of Ghana. 

He took the opportunity to acknowledged some of the key achievements of Netherlands under the tenure of the Ambassador. Notably among them were the Tax Revenue for Economic Enhancement (TREE) programme in municipalities in Ghana, a revenue collection-led strategy which saw the improvement the revenue collection processes in 32 Metropolitan, Municipal and District Assemblies (MMDAs) in the Central, Western, Western North and Ashanti regions of the country.

Other interventions included the launch of Covid Connect Centre at the University of Ghana Medical Centre that gave subscribers access to needed clinical support from the comfort and safety of their homes. The installation of small computer boxes with Delft CAD4COVID-software to help detect at an early-stage lung conditions caused by covid-19, the Minister added.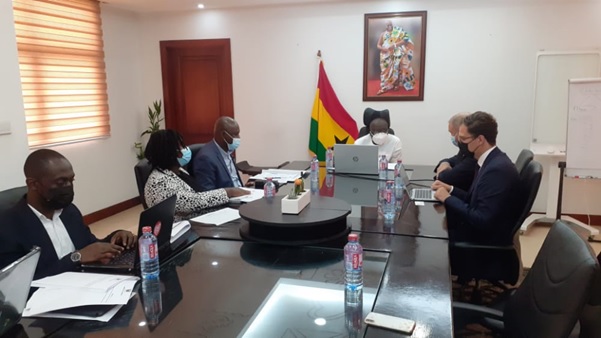 Hon. Ofori-Atta wished the Ambassador well on his next line of duty and future endeavors and added that, the "Ministry of Finance is commitment to further grow and strengthen our relations with Netherlands" and also look forward to warmly welcoming his successor. 

The Ambassador on his part thanked to the Minister for the great cooperation and support during his tenure as Ambassador to Ghana added that he will finally depart the country on 11th August, 2021 and will be retiring from active service. 

He lauded the government for the effective collaboration with the Netherlands embassy during the historic first visit of a Dutch Prime Minister to Ghana.

He further assured the Hon. Minister of the Dutch support in the taxation and iterated that aide everything, domestic revenue is very fundamental to development.

The Ambassador encouraged the Minister that the government leaders on their visit to Europe should endeavor to visit Netherlands to hold bilateral engagements with their Dutch counterpart, as the two countries Netherlands long standing relationship between the two should be made visible. 

H. E. Strikker took the opportunity to introduced the new Economic Secretary to the Embassy, Mr. Bram who arrived two weeks ago, and indicated that the Ministry could count on him on issues centered around funding possibilities from Netherlands particularly from the Dutch Enterprise Agency.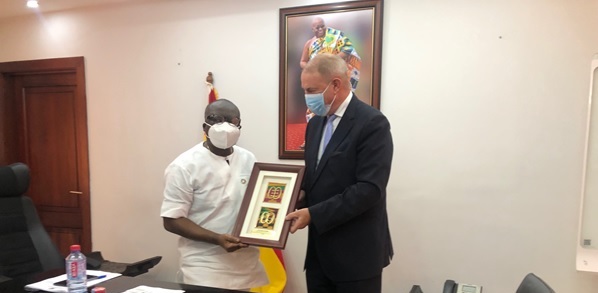 Present at the meeting were the Head of European Union/Americas Unit of the Ministry as well as other Officials from the Ministry of Finance. END