Anthony Dzadzra is currently the Director of the Revenue Policy Division of the Ministry of Finance. Prior to that, he was the Head of the Tax Policy Unit. In that capacity, he led a team that was responsible for tax policy formulation and legislation.
As the Head of Tax Legislation and Exemptions, he ensured that tax legislations were drafted for government's policies that needed legislative backing. He also ensured that financial Bills and Legislative Instruments that were needed to give effect to government's financial policies were introduced in Parliament. He also vetted requests for tax exemptions and made recommendations.
As a lead for Monitoring and Evaluation he ensured the achievement of the Monitoring and Evaluation targets in the Multi Donor Budgetary Support arrangements. He also served as the Minister's assistant in Parliament. In that role he served as the Liaison Officer between the Ministry and Parliament. He is currently part of Ghana's Double Taxation Agreement Negotiation Team.
Mr. Anthony Dzadzra is a lawyer and an economist by profession. He holds a Post First Degree, Bachelor of Law (University of Ghana); Master's degree in Public Policy (Princeton University, USA); Master of Arts Degree in Economic Policy Management (University of Ghana) and a Bachelor of Arts degree in Economics with Philosophy (University of Ghana). He also holds a post graduate Diploma in Public Policy, Governance and Democratization (Institute of Social Studies, the Netherlands).
Mr. Dzadzra joined the civil service as an Assistant Budget Analyst at the Ministry of Finance in 1995.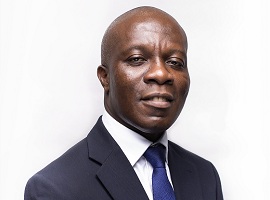 Anthony Dzadra
Director, Revenue Policy Divsion